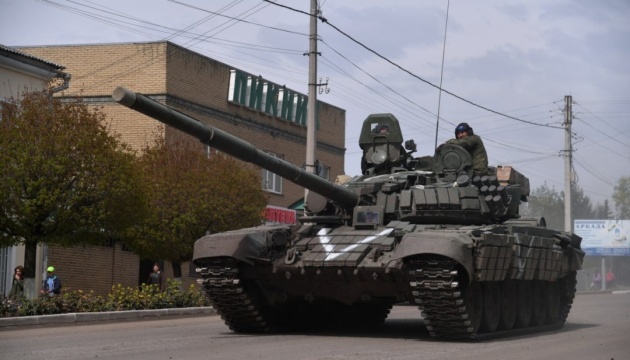 In the area of ​​​​responsibility of the "Southern" operational command, the Russian invaders do not carry out active offensive operations on the line of contact. In the temporarily occupied territories, the occupiers promote the ideology of the "Russian world" while stealing grain, household appliances and goods from Ukrainians.
"The enemy does not carry out active offensive operations on the line of contact, accumulating forces and trying to restore damaged equipment. At the same time, in the occupied territories of the Kherson and Mykolaiv regions, along with the imposition of the 'Russian world' ideology, the total looting of the occupying power continues. The occupiers take grain, household appliances, goods, people to Russia. Identified pro-Ukrainian activists are tortured. If these people refuse to cooperate, they are shot," the press service of the Operational Command "South" posted on Facebook.
Exits from occupied localities are blocked. Having no support from the local population, the invaders pressurize with threats and lies the already established power over all of southern Ukraine.
In the Odessa region, counter-sabotage measures are taken to protect civilians, military and civilian property from attacks, identify and neutralize Russian sabotage groups. The situation in the border areas with Transnistria is stable and under control.
As noted, the enemy naval group continues to control the northwestern part of the Black Sea, blocking shipping and threatening missile strikes from the sea. The likelihood of strategic aircraft attacks remains high.
oh