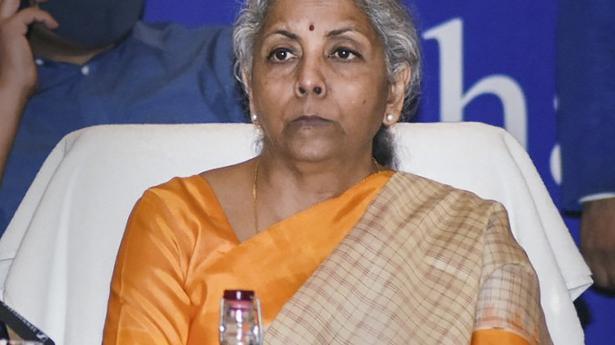 From July 18, tax increases will take effect on more than two dozen goods and services, ranging from unbranded food products, curds and buttermilk to budget hotels, checks and cards, decided the Goods and Services Tax (GST) Board after a marathon. two-day meeting that ended on Wednesday.
At the same time, tax rates will be lowered for around half a dozen goods and services, including cable cars and truck rentals where fuel costs are included, and waived for products imported by private suppliers. intended for use by defense forces.
At the meeting, more than a dozen states wanted the GST offset to continue for a bit longer.
The upward changes to GST levies include adjustments for 17 goods and services, including LED lights, solar water heaters and writing inks, to correct anomalies that had crept into the structures reverse duties where the tax rates on the inputs were higher than the final product. In addition, the tax rate on Tetra Pak has been raised from 12% to 18%, while cut and polished diamonds will now be subject to GST at 1.5% instead of the current 0.25%.
The GST rate on splints for the treatment of fractures, intraocular lenses for people with poor eyesight and ostomy appliances will be reduced from 12% to 5%. The Council also clarified that assisted human reproduction and in vitro fertilization (IVF) services are covered by health care services for the purposes of the GST exemption, but that stem cell preservation services will no longer be tax exempt. Hospital room rents over ₹5,000 per day, excluding intensive care unit patients, will now be taxed at 5%.
Exemptions and preferential rates on several items will be withdrawn, based on the recommendations of a Group of Ministers (GoM) led by Karnataka Chief Minister Basavaraj Bommai, which were accepted "toto" by the Council, a said its President and Union Finance Minister, Nirmala Sitharaman.
High inflation

Responding to concerns that changes to the GST rate could contribute to the prevailing high inflation, Ms. Sitharaman said inflation was everyone's business and Council decisions were not made in isolation. "Elected officials who serve on the Council are aware of inflation," she noted.
Heading the Council's first "regular" meeting since September 2021, Ms Sitharaman said reports from three other ministerial groups were also considered at the meeting, two of which were ratified.
Although Mr Bommai's panel suggestions on tax exemptions and adjustments for certain items were accepted, the GoM was given an additional three months to recommend the broader review of GST rates, which would include a possible reduction multiple tax brackets and higher tax rates to increase revenue collections from the indirect tax system which ends five years this week.
While the GoM report formed the main agenda for the two-day meeting, the finance minister said an "additional agenda item" was also raised – states' concerns over the end of income assured through GST compensation, from July 1, which were heard in fits and starts during Wednesday's deliberations.
"A few states have said they would like the GST offset to continue today, and other states have spoken later, suggesting there could be a few years or even five years extension. We heard them," Ms Sitharaman said.
About 16 to 17 state officials on the council spoke on GST compensation issues, Revenue Secretary Tarun Bajaj said, of which about 12 to 13 requested an extension of the period of compensation provided, while three out of four spoke of the need to wean themselves off reliance on assured income.
What are the evolutions of computer systems

Changes to GST's IT systems to boost compliance and tackle tax evasion have been approved, based on recommendations from a GoM headed by Maharashtra's deputy chief minister, Ajit Pawar. These include a new risk-based registration system that will be rolled out over the next three to six months to combat the threat of bogus invoices by companies that pop up and disappear soon after, said Mr Bajaj.
Suggestions from another GoM led by Kerala Finance Minister KN Balagopal on the movement of gold and precious stones were also accepted by the Council, allowing states to decide how best to implement implements an electronic billing system for the intrastate movement of gold value. more than ₹2 lakh.
To resolve the long-standing issue of the constitution of a GST Appeals Tribunal, the Council decided to form a new group of Ministers whose report will be considered at its next meeting which, according to the Minister of Finance, would be held during the first week of August in Madurai.
The tax regime for online gambling, horse racing and casinos, which had been reviewed by a GoM headed by Meghalaya Chief Minister Conrad Sangma, will also be discussed at the August meeting, the Goa Finance Minister having raised several concerns with the current GoM recommendations. regarding casinos.
"We have decided that the GoM should again hear from stakeholders from all these sectors, including horse racing and online gaming, and submit a report by July 15," Ms Sitharaman said.