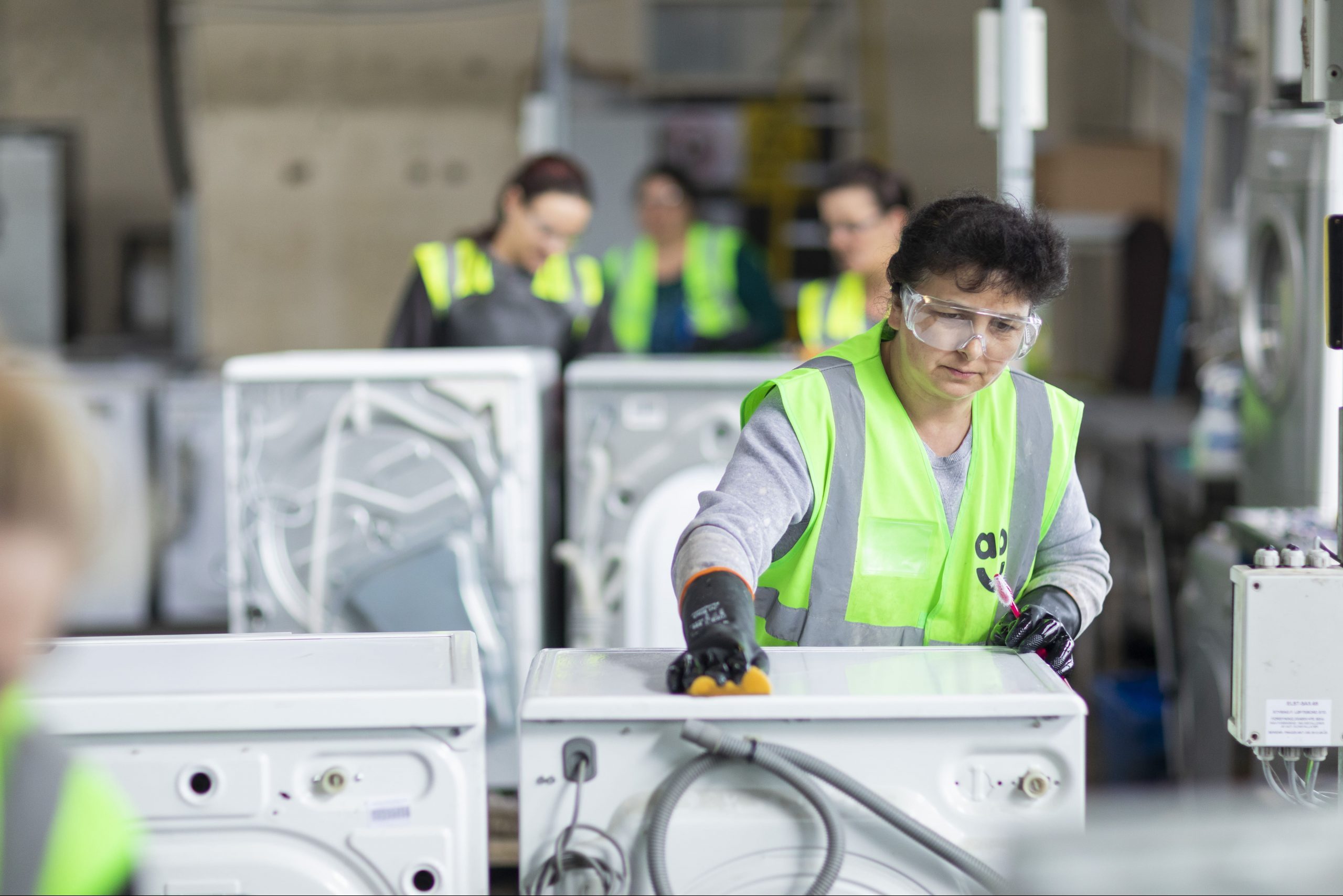 Online electricity retailer AO has recycled more than five million household appliances since opening its factory in Telford five years ago.
In an effort to safely recycle major appliances, AO is getting rid of fridges with an 80-ton fridge-crunching machine called Bertha. It also recycles washing machines, dryers, cookers and dishwashers and safely collects any harmful gases that may be released.
In addition, AO reconditions devices which are then resold in shops and factory outlets. More than 200,000 devices have found a second life.
Offering a collection and recycling service, a slot can be set aside for AO to collect items which will then be responsibly recycled, reducing the number of fly-tipped devices on the streets – which AO says has increased during lockdown.
Robert Sant, MD of AO Recycling, said, "While AO Recycling is best known for its innovative refrigerator recycling facilities, we also handle a range of major appliances that arrive on site.
"Our research shows that there is a growing desire for a simple collection service for our unwanted devices and we hope to continue to recycle as many devices as possible through our recycling services."