Financial Abuse – Signs of Financial Abuse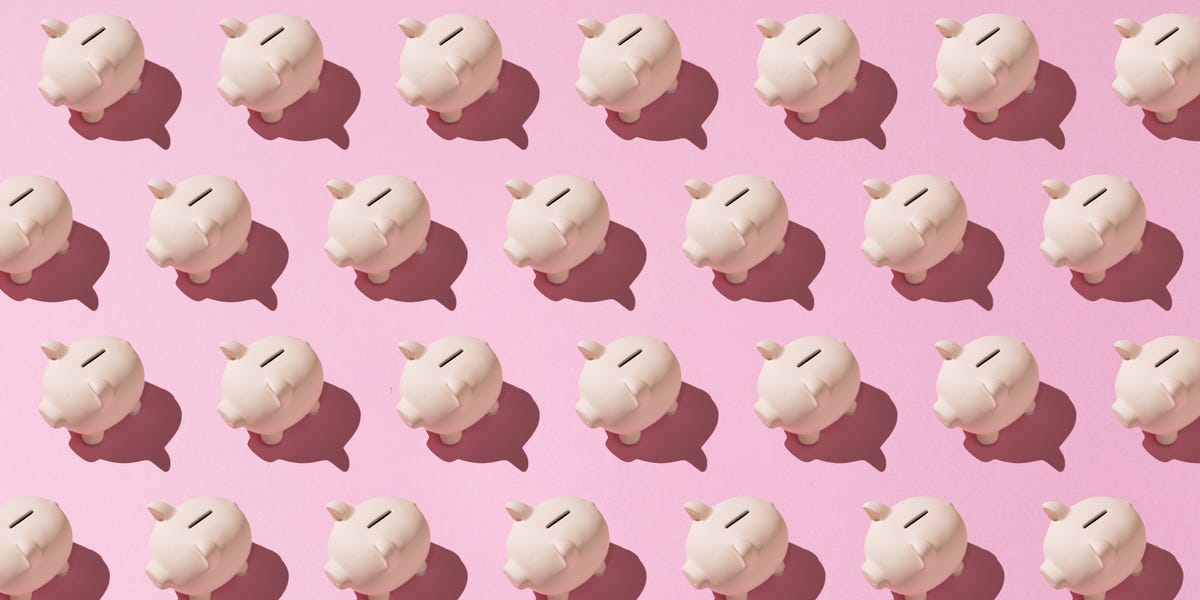 This article presents descriptions of financial abuse and economic exploitation.
"Why didn't she leave sooner?" is a question many people ask themselves when someone is in an abusive relationship. The question reveals a damning misconception regarding domestic violence and intimate partner violence, both of which disproportionately affect women. While there are many complex reasons why it is necessary for women to try to leave up to seven times before leaving for good, one of the main ones is money and other resources.
Recent data from a survey conducted by YouGov is revealing, showing that "more than a third of women in a couple (35%) are financially dependent on their partner", which is the case for only 11% of men. More than a third of women also say they would not do well if they separated. While this can be the case even in relationships that are not abusive, for those under the sway of a partner who uses household finances as a means of control, it can become much more complicated. Christina Govier, head of the team of specialists at Surviving economic abuse, told us that "without access to the economic resources necessary to leave and live independently, the victims stay with the aggressors longer and thus suffer more harm".
Here, we break down the complexities of financial exploitation, economic abuse, and what women can do to escape, speaking to survivors and experts.
What is financial abuse?
Although the terms "economic abuse" and "financial abuse" can be used interchangeably, it is important to note that they are very different. Christina Govier, team leader at Surviving Economic Abuse, said financial abuse includes things like forcing a partner into debt, while economic abuse is broader and covers key resources such as housing, food and employment, which are all linked.
What is economic abuse?
Economic abuse is poorly understood and its effects often underestimated, but many people are working hard to change this. Refuge recently campaigned alongside others in the area of ​​violence against women and girls to have economic violence recognized as domestic violence. They are running a campaign in partnership with The Co-Operative Bank, "Know the economic abusesShowing that 39% of adults in the UK have experienced this behavior, but only 16% recognize it as abuse.
Economically abusive behavior can include: "Restricting a person's income, denying access to their bank accounts or interfering with their ability to work, misuse of personal or pooled funds, controlling spending a person or taking debt on behalf of a person without their consent, "says Ruth Davison, CEO of Refuge, adding that" if you experience behavior that makes you feel that your partner is denying you financial independence, you are likely to suffer economic abuse. "
Has economic abuse become more prevalent?
During the coronavirus pandemic, there has been an increase in domestic violence around the world, with calls to hotlines in the UK "increasing" in the last year. As the pressure of economic pressures has also been exerted on many households, these problems have combined to create an upsurge in economic abuse as well. According to Davison, "1.6 million adults saw economic abuse begin during the COVID-19 pandemic with layoffs and time off putting pressure on people's finances. This, in addition to existing problems such as the gender pay gap, problems of access to universal credit and poor support for women without recourse to public funds, have put many in a vulnerable position.
What are the signs of economic abuse?
Economic violence is complex and multi-faceted, which is part of the reason women might not detect it immediately. Govier told us that "economic abuse is the control of a person's economic resources by restriction, exploitation or sabotage." It is not just about money and finances, it extends to other resources such as food, shelter and employment. According to Govier, "It usually happens alongside other forms of abuse and is part of a pattern of behavior called coercive control, which limits a person's choices and ability to access safety. "
It could mean a lot of things, including: "An abuser controlling how much money a victim can access, how much food they have in the refrigerator, or what toiletries they are 'allowed' to buy. Another tactic used by perpetrators is to force victims into debt – an effective and lasting trap that drains the money a victim has available, thus reducing their space to act. There are other resources on the Surviving Economic Abuse website here explaining what this might look like. The CEO and Deputy CEO of the abuse charity Ann Craft Trust adds that it can often be a way of forcing someone to stay in a relationship.
What does economic abuse look like?
Economic abuse can take many forms. Sarah *, 34, lived in an economically abusive relationship with a partner for five years. She was £ 12,000 in debt due to health issues and was unable to work, leaving her vulnerable. A man she didn't know very well forced her into a relationship, promising her that she could move in with him while she got a job to avoid declaring bankruptcy. However, when she found a job, he quit hers and made her pay all the bills, so that she couldn't save the money to leave.
Eventually Sarah got an inheritance and managed to pay off her remaining debt in secret. As she finally got out, it took a while for her to realize what was going on. "People tend to assume that financial abuse is withholding money. As I was the one who won, I didn't (at first) feel like I wasn't in control, "she said, adding that her partner was able to manipulate her from the start by not working, by putting all the bills in her name and telling her over and over that she "lived rent free". Sarah belittles herself, saying she feels stupid about what happened, but abusers are manipulative: it's never your fault when someone takes advantage of your situation.
For women who have children with their partner, leaving can get even more complicated. Tia *, 32, told me that it took about five years for her to realize that her and her husband's joint savings account was dwindling even though she was regularly depositing money there. "He would take my credit cards and use them or take money from them. When I found the transactions, he refused them to the point of even signing statements for the banks to investigate the transactions, "she told me, adding that when she asked what was going on, he simply lied.
Tia studied her options and child support payments for two years before deciding to leave for good. She and her husband by then had two very young children, aged 1.5 years and six months, which motivated her to leave. "I couldn't go on as we were, it wasn't healthy for my kids to see this as an example of marriage, I had to stop the cycle," she says. Fortunately, Tia's parents were supportive, but they tried to make her stay in order to have a "complete" family, especially since she was pregnant with their third child.
How does economic violence continue to affect women even after they leave?
As Tia did not want to file for bankruptcy, she received free services from a community legal team for her separation, but she continues to pay off her debts and was unable to receive child support from her ex. They have been officially separated since March 2016 and he has not made any attempt to contact Tia or their children since 2017, so the courts hold him responsible for 75% of the debts. But Tia still has four years to pay, which affects her ability to get a home loan and credit card.
However, Tia says leaving him was the best decision she's ever made, and she's proud to have paid off much of the debt on her own. "I've been able to take my kids on vacation every year and most importantly give them a happy and healthy home," she says, adding, "I'm strong, I'm resilient and my daughters see it. Yes it is difficult, but we love our little family and there is no doubt in my mind that I made the right decision. Tia offers advice to women in all abusive relationships: "It's not going to get better. Get out before it's too late and stop the cycle. "
How can women escape the cycle of economic abuse?
The Domestic Abuse Act recently received Royal Assent and economic abuse is recognized by law in the UK for the very first time. If you are a victim of financial or economic abuse, you should never be ashamed to ask for support from family or friends. On top of that, or in the unfortunate event that you are cut off from your support system, there are always other resources out there.
Surviving Economic Abuse website You're not alone can help identify signs of economic abuse, as well as the people and organizations that can help. If a current or former partner has interfered with your money or other economic resources in any way to limit your choices, AES Tools to prosper can help you identify economic abuse and the next steps you might take.
For confidential advice and assistance, call the Domestic Abuse Shelter 24-hour national hotline on 0808 2000 247 or access their live chat here.
This content is created and maintained by a third party, and imported to this page to help users provide their email addresses. You may be able to find more information about this and similar content on piano.io